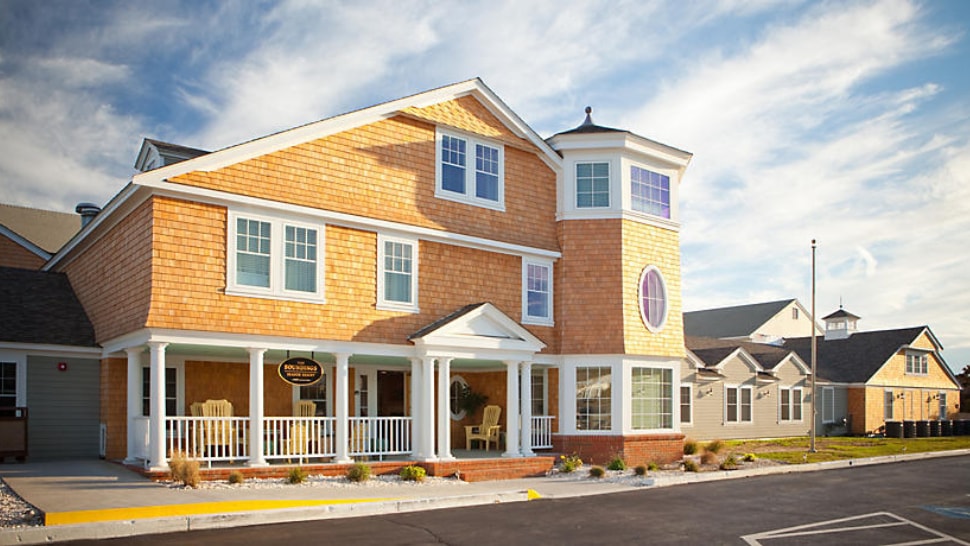 If you own a timeshare, there's a good chance you have come into contact with a company soliciting some service that sounds intriguing to you. That might be an offer to sell your timeshare to an eager buyer or the promise of relieving your maintenance fees.

Of course, most companies don't work for free, but all too often you hear stories about timeshare owners not getting the expected result after paying. Most of these stories are told using words like "scam", "rip-off" or "fraud". Whether the company had malicious intent or just flat out failed to deliver doesn't really matter – the owner paid for something they didn't get.

Understanding the climate of the timeshare industry, we consulted leading industry experts about the safer approaches to solving your timeshare needs alongside the riskier routes. Whether you are trying to sell your property or mitigate expenses, we hope this list will help you navigate your options with open eyes.

Here it is, broken down by what type of service is being offered:
---
Sell Your Timeshare
The number one question most timeshare owners ask is "how much is my timeshare worth?", so naturally the majority of services in the industry are centered around selling your timeshare for money.
Safe Routes:
Go through your resort. Most timeshares offer programs that help you sell or at least will provide safety recommendations.
Use a licensed real estate broker that has experience with timeshare resales. Verify they are licensed, bonded and insured before hiring them and verify they will hold funds safely in escrow through closing.
Use a trusted timeshare marketplace where you can list it yourself. The largest of these include RedWeek, Sell My Timeshare Now and Timeshare Users Group (TUG).
For more information on your options click here.
Risky Approaches:
Prepaying any listing fees, advertising fees or commissions prior to receiving closing documentation or without the protection of an escrow account first.
Sending funds in an unsecure manner such as money orders or certified checks.
Unsolicited offers of buyers willing to pay a premium. If the offer price is more than what comparable properties are advertised for on major listing sites you should tread very lightly as it's probably too good to be true.
---
Get Rid of Your Timeshare
Most owners that fail to sell their timeshare or are frustrated with the expense of owning, resort to essentially "giving" it away, or in some cases paying someone to take it.
Safe Routes:
Ask your resort to take it back. We may sound redundant, but the best chance for a safe exit will likely be through your timeshare company directly.
Give it to family or friends who would be able to afford and utilize the timeshare. Just make sure you fully disclose the cost to maintain it and any limitations to its usage.
Use a licensed transfer agency. Typically they will require you to pay any transfer costs associated with it, but often this is the fastest way to dispose of your timeshare.
Donate it to a charity who accepts property donations. In some cases this will have some tax benefits but also requires you to pay the fees associated with transferring it.
Risky Approaches:
Any business asking for money before you have a notarized AND recorded deed. It's only after that point that it's ok to pay for the service as it's nearing completion at that point and you now have written proof. The only exception to this is if you are doing the transfer yourself as there may be notary or recording fees that need to be paid to file paperwork (usually amounting to less than $100).
When giving it to family or friends, it's usually not a good idea to leave the property in your name and let them just "take over" usage of it, as you are still liable if something happens. You should still legally transfer it to them.
---
Rent Your Timeshare
For owners that enjoy their timeshare and just have part of their ownership going unused, renting is the best option to help offset some of the expenses.
Safe Routes:
For a detailed do-it-yourself guide, see "How to Rent Your Timeshare".
Rent to family and friends. Many times you don't have to look far to find someone you trust who would be willing to pay you for a good deal on a vacation.
Use a listing site or marketplace. Nowadays the internet makes it really easy to get exposure to potential renters. You can use the formal listing sites like RedWeek and Craigslist, or you can use social media sites like Facebook to network and list.
Use an experienced rental service (like us) to do all the work for you. Often times it's easier because you don't need to worry about learning the ins and outs of advertising, collecting payment and protecting yourself. [Learn More]
Risky Approaches:
Paying an up-front fee is all too often a mistake. There is no guarantee in rental nor revenue from that rental, so paying a fee for the unknown is very risky.
Promise of a renter who is "lined up" to rent your property. You have to ask yourself the question "why didn't they just book one that is available online?". After all, there are a lot of rental listings to choose from.
Allowing a renter to cancel too close to their check-in date without penalty or not collecting payment prior. This can cause you to lose points or a booked week you already paid for, leaving you in a worse position than before.
---
Mortgage or Contract Cancellation
It's not uncommon for owners to feel "buyer's remorse" after they purchase a timeshare or if they have purchased more than they can actually use. A lessor known service is attorneys and advocates that will attempt to reverse the purchase.
Safe Routes:
Writing a certified letter to cancel within your "cooling off" period immediately after your purchase, which is typically 3-15 days depending on what state you purchased in. Florida (the unofficial timeshare capital) for example is ten (10) calendar days from purchase. Unsure what yours is? You can check each state here.
Using a licensed and reputable lawyer IF there is a legitimate claim. Legitimate claims can include language barriers when signing paperwork, signing a "rescission waiver" or non-disclosure of key financial details that violate the Truth in Lending Act (TILA) of 1968.
Risky Approaches:
Anything that asks you to stop paying your maintenance fees or mortgage. You signed legal paperwork where you agreed to be financially accountable or face consequences including credit damage, judgements and foreclosure.
Attorney's calling you promising results or asking if you made your timeshare purchases under false pretenses. Most timeshare contracts and mortgages cannot be cancelled. Despite what was discussed verbally during the purchase, the paperwork usually includes very clear disclaimers that protect against cancellations.
Services that require up-front payment but offer a "100% money back guarantee" in the event of failure. The catch here is they can keep "trying" for years if they want, all the while you are out money without results.
---
Consumer Attorneys
A lesser-known service that gets offered to owners is to help them recover up-front fees from other companies that have failed to perform. When this is done maliciously it is often called "reloading" or "retargeting".
Safe Routes:
You can typically get help for free and don't need to pay anyone if you involve the consumer support agencies available to you like the Better Business Bureau, the local Attorney General or the Federal Trade Commission.
Assuming you can't resolve the case with the other party outside of court, that they have the ability to pay, that the time/money of going to court is worth it AND you have solid evidence of wrongdoing, then court is an option. For small claims you would go to court yourself without legal representation. Limits vary by state, you can reference this list to find out yours. If the financial loss is larger than small claims limits, you will have to hire an attorney and go to state or federal court.
Risky Approaches:
Hiring any service that conveniently calls you shortly after you went through the "scam" or undelivered service. This can be a sign that the two could be connected and part of a larger plot.
Throwing good money after bad is never a good idea. Even if you are forced to go to court and need an attorney's support you shouldn't pay out-of-pocket. There are many lawyers who are willing to work on a "contingency basis" which means you only pay if they win – usually a portion of the amount awarded.
---
"Swap" or Trade-In Ownerships
This concept has been around for a while but is quite simple: exchanging a less desirable timeshare for a better one. The majority of the time this happens at your timeshare resort when you make additional purchases.
Safe Routes:
Go through your timeshare resort as they can handle the transfer paperwork a lot easier and you have consumer protection. You will typically have access to the more desirable ownership sooner.
Dispose of the undesirable timeshare in a safe manner (see "How to Sell Your Timeshare" for help) and then purchase a timeshare or vacation club of your choosing through a reputable source. We highly recommend doing thorough research on what to expect and make sure it's right for you.
Risky Approaches:
"Swapping" your timeshare over the phone. This is a real estate transaction that should be initiated and handled directly through reliable parties that offer consumer protections (like through your resort or developer directly). Most timeshare developers do not solicit sales or swaps over the phone (this includes exchange companies like RCI).
Any situation that asks you to violate the terms of your current timeshare ownership. For example if you are asked to stop paying your maintenance fees as a part of the transaction – this could cause damage to your credit and even foreclosure.
---
Remember that most negative situations can be prevented through common sense, due diligence and educating yourself. If you are ever unsure whether a deal is safe or risky, please utilize the resources at your disposal.

For questions and advice, contact one of our friendly specialists here at ResortShare, or call your resort directly. You can also contact one of the many consumer agencies or even just spend some time doing research on the internet. You would be surprised how easy it is to protect yourself with something as easy as a Google search.

At ResortShare, we strive to help owners get the most out of their timeshare with free resources, advice, and the best rental program in the industry. Have a question? Give us a call or send us an email. We're here to help.