About Us
Learn more about who we are and what we do!
Our mission is to enrich the timeshare ownership experience by offering an easy way to rent unused points to help offset the expenses. We believe timeshare is a great product when you are using it, but can be expensive when you aren't – that's where we step in.
By offering a free full-service management and rental program, our owners can let go of the stress of having to figure out the best use for their unused points. They simply tell us how many points to rent and we do all the work from there. All the while introducing tens of thousands of travelers to a better vacation experience.
ResortShare was started as a little four-person office in Irvine, CA by a few timeshare owners who couldn't find the resources or help they needed and decided to do it themselves.
Fast forward to today and we have grown into one of the largest and most trusted resources for point-based owners in the nation. Under new ownership and management, we haven't lost touch with what's most important – taking care of our clients and guests with integrity and respect.
Here are a few of the highlights through the years:
2011
We were founded by a few guys who saw an opportunity to make the timeshare experience better. Started a dedicated Client Relations Team to focus on managing our owners accounts with a full-service approach.
2012
Secured the first of many listing contracts with one of the largest online travel agencies, Booking.com. We subsequently broke $1,000,000 in bookings and were awarded the 'Top Rental & Management Agency' by FlipKey.
2013
Started doing group and event rentals for blocks of 20-100 rooms at a time through Hotel Planner. We were also named the '8th Fastest-Growing Privately Held Company in Orange County, CA' by the Orange County Business Journal.
2014
Started listing through two more of the top online travel agencies, Hotwire and Agoda. Received over 30 resort 'Guest Satisfaction' awards from Booking.com and made the Orange County Business Journal's list for a second year in a row.
2015
Expedia and Rakuten get added to our growing arsenal of advertising outlets, further increasing our exposure. Listed as the '569th Fastest Growing Private Company in the Nation' by the prestigious Inc5000 list and made the Orange County Business Journal's list for the third consecutive year in our region.
2016
ResortShare was acquired and changed its leadership team. We aggressively expanded distribution channels by adding Priceline and mega vacation rental sites Airbnb, HomeAway and TripAdvisor. Opened up our rental program to service a wider variety of timeshare owners, we now work with most of the large point-based timeshare programs.
2017
We had the most direct bookings (not through online travel agencies) in a single calendar year. Signed agreement with Getaroom, expanding our international audience and founded our first Guest Concierge Team to improve the overall experience for our guests.
2018
With a renewed focus on technology and back-end processes, we continue to become more efficient and scale as a company, allowing us to handle more volume with a higher attention to detail. We also further expanded our rental program to help timeshare owners we previously couldn't work with, which added more beautiful resorts to our growing portfolio.
Bill brought a strong background in technology and system design to ResortShare. The tools and experience he has introduced to our team has allowed our employees to be much more efficient and effective in their day-to-day work.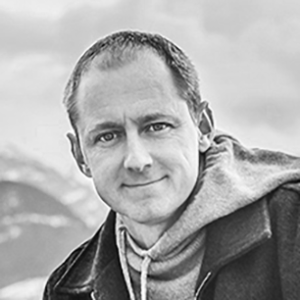 Bill Lodin
President
Bryce offers intimate knowledge of the local landscape and all the southern California lifestyle has to offer. A graduate of San Jose State University with a degree in Entrepreneurship. Following graduation, Bryce returned to southern California and worked with start-up companies specializing in the real estate investment arena.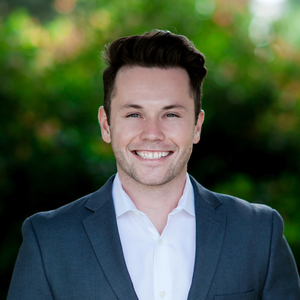 Bryce Cano
VP Marketing